Cincinnati Jones Act Lawyer
Cincinnati Jones Act Attorney Representing River Workers Injured by Unsafe Boat Conditions
Steven Schletker has represented towboat and barge workers injured by unsafe boat conditions for more than thirty years. Whether you are injured on the Ohio River in Paducah, Owensboro, Evansville, Louisville, New Albany, Carrolton, Cincinnati, Portsmouth, Ashland, Huntington, Gallipolis or Point Pleasant, you can expect aggressive and thorough representation with Steven Schletker as your attorney.
Deckhands, mates and lead men are required to perform heavy manual labor in conditions that are sometimes severe. Tasks such as carrying ratchets, wires and lines require a strong back. Towboat companies have an obligation to provide a safe workplace to river workers. This includes providing mechanized assistance, when practical, to perform difficult lifts. Conditions on the Ohio River in Kentucky, Ohio and West Virginia during winter months are particularly hazardous. Maritime employers owe it to their deckhands and mates to have non-skid surfaces and to provide necessary equipment to deal with ice, snow and other weather related conditions. If you have been injured as the result of an unsafe boat condition, call Steven Schletker to discuss your case. Whether you have been injured on the Licking River, Ohio River, Kanawha River or the Great Lakes, Steven Schletker is ready to work with you to obtain the recovery you deserve.
Cincinnati Towboat Injury Lawyer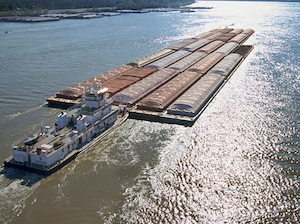 Towboat and barge owners frequently try and get by using old and dangerous equipment. It is not unusual to have an engine room filled with a patchwork of equipment and wires. Steven Schletker successfully prosecuted a case where an assistant engineer was injured after a circuit breaker tripped in an engine room. The engine room lights went out. The assistant engineer was injured when he tripped while walking toward the generator in the dark. Through discovery it was proven that the vessel had been experiencing ongoing problems with both generators. Rather than correct the cause of the problem, the vessel owner patched together a series of temporary fixes. Towboat, tugboat and barge owners have a non-delegable duty to provide a seaworthy vessel. If a crewmember (Jones Act Seaman) is injured as the result of an unseaworthy condition, the vessel owner and/or the employer may be responsible for the river worker's damages. If you have been injured as the result of an unsafe or unseaworthy condition on the Ohio River, call maritime attorney Steven Schletker to discuss your claim.
Were you injured because of a defective ratchet? Did your employer have you lift 55 gallon oil drums or work with a defective chain fall? If your work injury is the result of an unsafe condition on board a towboat, the Jones Act and General Maritime Law may provide a remedy to you. Steven Schletker will evaluate your potential case free of charge. A review of how you were injured and the nature of your work related injury by an experienced towboat injury lawyer may help preserve your rights.
Cincinnati Barge Injury Lawyer Helping Injured River Workers, Deckhands and Crewmembers
If you suffered an on the job injury while working on the Ohio River or Licking River call attorney Steven Schletker to discuss your case. He does not get paid unless he collects money on your behalf. Steven Schletker is there to help protect your rights and work for you.