Cincinnati Speed Boat Lawyer
Cincinnati Boating Accident Lawyer
There is no greater fun than a day on the Ohio River. Cruising downriver from Cincinnati to Ludlow or upriver to New Richmond is an excellent way to spend an afternoon. Boating, fishing, swimming, tubing, jet skiing and water skiing are great pastimes but choose wisely how you go about it. If you are injured while boating on the Ohio River, call river injury lawyer Steven Schletker to discuss your rights.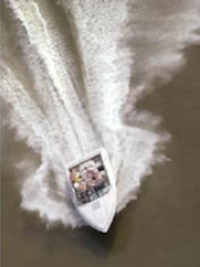 Safe boaters wear or have close access to a personal flotation devices and make sure passengers do the same. After a few drinks, caution sometimes gives way to bravado. Boaters can get very brave and take chances on the river that place themselves and their passengers at risk of injury. The Cincinnati harbor has a significant amount of maritime traffic. Towboats and barges coming out of the mouth of the Licking merge with towboats and barges going up and down the Ohio River. Speed boats and jet skis enter into this traffic mix. Accidents happen. If you are in a collision and thrown from the boat, a personal flotation device could save your life. Even if a pleasure craft does not collide with another boat, passengers can be injured. An injured boater may benefit greatly from consulting with a lawyer who has experience dealing with pleasure craft and speed boat cases. Steven Schletker has been handling boating accident claims for more than thirty years.
Cincinnati Speed Boat Injury Attorney
As the owner of a boat, make sure whoever is operating the boat is sober. Boating while intoxicated is a real thing with similar penalties to driving while intoxicated. You can be fined and receive a jail term. Steven Schletker has handled several cases where drunk speed boat operators have hurt or killed their passengers. If you or a loved one has been injured in a boating accident maritime attorney Steven Schletker can help you obtain a fair and just recovery.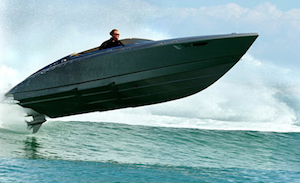 Operate your boat in a safe manner. If you've bent three props in three weeks out you may be an overly aggressive boater. Operating at high rates of speed means people get thrown around inside the boat which can cause injuries to passengers. There is a dusk to dawn no wake, idle speed only zone in the Cincinnati harbor. It is exceedingly dangerous to be on the Ohio River after dark. Towboats with 5 lengths of barges extend over 1000 feet into the river. If there are empty barges at the head of the tow, navigation lights may sit 10-12 feet above the water level. Reflective glare coming off the buildings in downtown Cincinnati can obstruct a boater's ability to see a tow's navigation lights.
Stay out of the middle of the channel. It takes a long time to stop a towboat pushing barges on the Ohio River. Navigating bridges in a congested area like the Port of Cincinnati is difficult. Make sure your boat is well lit if you're going to be boating at night. Remember the towboat captain or pilot may not see you in the dark. If you have suffered an injury due to the negligence of a boat operator, call Steven Schletker for a free initial consultation.
Have a safe summer.