Jones Act / Maritime Lawyer For Ohio Work Injuries
Ohio River and Lake Erie Work Injury Lawyer - If you are in need of a Jones Act, maritime or boating injury lawyer licensed in Ohio, contact Steven Schletker.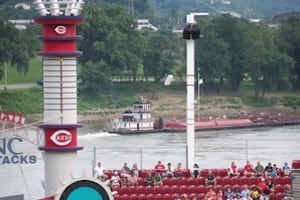 Work injuries occurring on Ohio waterways are handled differently than injuries occurring on land. Maritime and navigation based work injury cases are covered by federal law. If you are injured on the water contact maritime attorney Steven Schletker for a free initial case consultation.
Towboat and barge companies on the Ohio River and Great Lakes commercial shippers on Lake Erie have highly skilled claims personnel. They begin their defense of your maritime injury case nearly from the moment of the accident. Maritime attorney Steven Schletker will help guide you through the claims and litigation process. He will work with you and help level the playing field.
Call Steven Schletker For A Free Initial Ohio Jones Act Or General Maritime Work Injury Case Consultation
Deckhands
Pilots
Masters
Mates
Leadmen
Cooks
Engineers
Assistant Engineers
Oilers
Steven Schletker has handled Jones Act and General Maritime claims for Ohio residents for more than thirty years. Steve comes from a river family. His grandfather, Captain Arthur J. Schletker, was a Commander in the United States Coast Guard stationed on the Ohio River. Captain Arthur Schletker later piloted vessels up and down the Ohio River. Steve's father, Robert Schletker, Sr., was also a commercial pilot on the Ohio River. His brother Robert Schletker, Jr. worked for years as a marine engineer.
Steven Schletker does not accept cases on behalf of river companies or Great Lakes shipping companies. He limits his Jones Act/General Maritime and Longshore practice to representation of injured workers.
In order to recover damages under the Jones Act, a crewmember must prove the employer was negligent. The employer has a duty to provide each crewman with a safe workplace. The employer does not, however, have the duty to provide an accident free vessel. When a crewmember suffers an accident within the scope of his/her employment on a vessel, recovering damages under the Jones Act is not guaranteed. You have to prove your negligence case. Many crewmen make the mistake of giving a statement to the company without carefully reviewing what the company may have done wrong.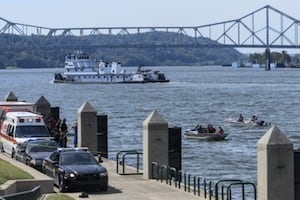 The Injured Worker Must Prove Negligence To Recover Under The Jones Act
Just because an employer always does things a certain way does not make it the right way. Were there enough crewmembers? Were you working an excessive number of hours? Did the company put you on the deck by yourself in hazardous conditions? Were the right tools and equipment available to help ease your work load?
Steven Schletker recently represented a deckhand who suffered an injury when his hand slipped on a greasy wire. The company's position was that all of their wires come from the factory with a grease coating. Just because all of the wires are greasy does not make it OK. The company could have assigned enough manpower to clean the wires. Rather than take the time to provide grease free wires, the employer had its deckhands make do. The grease on the wire contributed to a dangerous condition that resulted in a recovery under the Jones Act.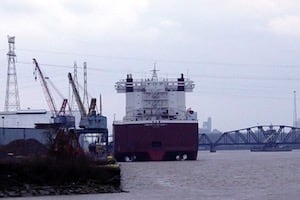 You should carefully consider all of the facts and circumstances of your injury before giving a recorded statement or filling out an accident report.
IF YOU HAVE BEEN INJURED AT WORK ON THE OHIO RIVER OR LAKE ERIE, CALL STEVEN SCHLETKER 800-254-7487 STEVE@SCHLETKER.COM