Kentucky Longshore Lawyer
Barge Loaders
Welders
Port Engineers
Tankermen
Oilers
Dry Dock Workers
Fitters
Dock Laborers
Compensation for the Loss You Have Suffered
If you are injured while employed as a longshoreman or dockworker you should consider contacting an experienced maritime attorney. Steven Schletker has been representing injured Kentucky longshoremen for more than thirty years. As an injured dock worker you may be entitled to:
Lost wages
Medical expenses
Future medical expenses
Loss of wage earnings capacity
Scheduled benefits
Vocational rehabilitation services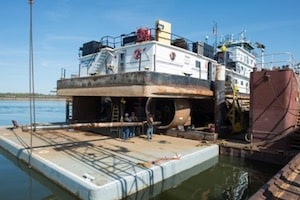 Working on the river in Catlettsburg, Ashland, Russell, Greenup, Maysville, Newport, Covington, Warsaw, Carrolton, Louisville, Hawesville, Owensboro, Henderson, Calvert City, Paducah, Wickliffe, Columbus or Hickman may entitle you to the protections provided by the federal Longshore and Harbor Workers' Compensation Act.
Who is a Longshoreman? – If your work involves loading, unloading, cleaning or servicing barges, repair of towboats or work on dry dock, it is likely that you are a Longshoreman. As a Longshoreman you are not covered by Kentucky workers' compensation. Many Longshore cases in Kentucky are handled under state workers' compensation. In many circumstances benefits available to Longshore workers are more generous than benefits available under state compensation. Contact Steven Schletker for a free evaluation of whether your work injury claim may be covered by the Longshore and Harbor Workers' Compensation Act.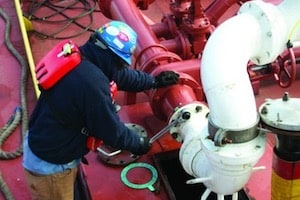 If a dockworker has a pre-existing condition and suffers a work injury, the Longshore Act provides special protection. Under the aggravation rule, so long as the work injury worsens, aggravates, accelerates or hastens the development of impairment, the claim is compensable.
The Longshore Act includes presumptions that are similarly worker friendly. For example, Section 20 includes the presumption that the claim comes within the provisions of the Longshore Act. There is also a presumption that timely notice of the claim was provided to the employer. These provisions were drafted in a long ago era when injured workers, rather than corporations, were protected by Washington D.C. Suffice to say, legislation coming out of Frankfort does not provide similar type of protection to injured land based workers.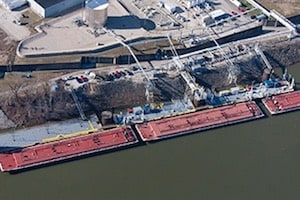 If an injured Longshoreman is unable to return to his/her pre-accident employment the burden shifts to the employer to show suitable alternate employment. This is an important protection afforded by federal law that is not present in a Kentucky workers' compensation claim. Welders, dry dock workers, barge cleaners, and other workers on or near the water perform difficult manual labor positions. Even a minor injury can prevent a Longshoreman from returning to work. Many Kentucky Longshore operations have a "no light duty" policy. If a worker has an ongoing work restriction of, for example, no lifting over 40 pounds or no climbing vertical ladders, he/she may be knocked out of the pre-accident job. In that circumstance, the claimant has established the basic elements of a permanent total disability claim that must then be overcome by an employer's substantial proof. Once the Longshoreman establishes his/her work-related injury prevents returning to the pre-accident position, the burden shifts to the employer to identify specific jobs that fall within a worker's physical and vocational ability. Identifying such jobs can be difficult. If you have been injured in a river related position and would like to review your rights, contact Steven Schletker.