Resources
Ohio Maritime Injury Lawyer - Kentucky River Injury Lawyer - West Virginia River Injury Lawyer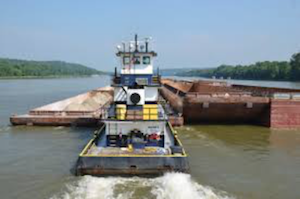 If you have suffered an accident on an inland waterway including the Ohio River, Kanawha River and Lake Erie, you should consider consulting with an experienced maritime injury attorney. Feel free to contact Steven Schletker to schedule a free river injury accident case initial consultation. Work injuries occurring on the inland waterways including the Ohio River, Kanawha River and Lake Erie often result in a complicated matrix of issues. Do you have the right to select your own doctor? What is the correct maintenance rate for a deckhand who lives in Cincinnati, Louisville, Ashland, Huntington or Paducah? Are there cases or federal laws to protect an injured river worker? Steven Schletker is an experienced maritime lawyer who has handled river accident cases for more than thirty years.
Steven Schletker uses computerized research to analyze federal maritime related laws, regulations and river injury related federal and state cases. Available resources include LexisNexis that provide electronic access to long-standing precedent and recently decided cases. Using an experienced boating accident lawyer will help to protect your rights. Boat owners, river companies and their insurance carriers are well represented. Seasoned claims adjusters and attorneys are frequently brought in to immediately protect their interest. When a Jones Act seaman suffers a serious injury, the river company will frequently bring their attorney on site within hours of the accident.
Longshore Injury Attorney for Dockworkers in Paducah, Huntington, Portsmouth, Gallipolis, Point Pleasant and throughout Kentucky, Ohio and West Virginia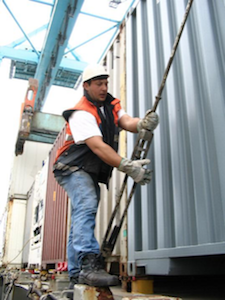 Injured dockworkers in Kentucky, Ohio and West Virginia frequently have difficulty finding an experienced Longshore attorney to handle their injury claim. Many local firms do not have the experience or resources to handle a federal Longshore claim. Experienced firms on the coast are not able to provide the hands on, person to person support injured Kentucky, Ohio and West Virginia Longshore workers require. Steven Schletker has developed resources during more than thirty years of representing injured Longshore workers in Gallipolis, Lakin, Toledo, Conneaut, Maysville, Portsmouth, Louisville and Paducah.
Lawyers who concentrate their practice on state workers compensation cases can find themselves in deep water when they attempt to handle a federal Longshore claim. Procedures, regulations, and the measure of assessing damages are significantly different in a Longshore claim than in an Ohio BWC, Kentucky workers' compensation or West Virginia workers' compensation claim. LexisNexis computerized research is an excellent resource in a federal Longshore claim. Steven Schletker has access to Benefits Review Board decisions that are the initial source of appeal following a Longshore Formal Hearing (trial).
If you have suffered an injury on dry docks, piers, wharfs, and landings on the Ohio River, Lake Erie, Kanawha River or Licking River, contact Steven Schletker at (800) 254-7487 or Steve@Schletker.com to discuss your claim.
International Longshoremen's Association
United Steelworkers of America
International Brotherhood of Electrical Workers
International Organization of Masters, Mates & Pilots
Inland River Record/Inland River Guide