West Virginia Longshore Lawyer
Licensed West Virginia Attorney Handling Claims for Injured West Virginia Longshoremen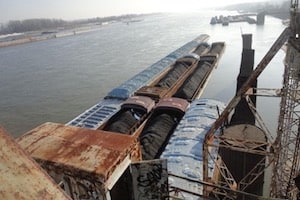 If you are injured in West Virginia working on the Ohio River, Kanawha River or Big Sandy River, call maritime attorney Steven Schletker for a free initial consultation. Steven Schletker has handled maritime, Jones Act and Longshore claims for West Virginia river workers for more than twenty five years. Working on the river requires a great deal of skill and physical strength. Risks faced by river workers greatly exceed what most land based employees encounter. Contact an attorney who respects and appreciates how difficult working on the river can be.
Workers for the Following Employers May Be Covered by Federal Law
Amherst Madison
Bellaire Harbor Service
C&B Marine
Campbell Transportation
Inland Marine Services
Ingram
Joe S. Towing Company
Marathon Petroleum
McGinnis, Inc.
R&D Associates
Superior Marine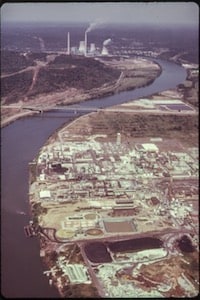 Most workers at the above listed companies are not covered by state workers' compensation. If you are injured on the job working on the river, or in an area near the river, you will likely be covered by one of the federal compensation acts. Towboat crewmembers are typically covered by the Jones Act. Dock workers, repairmen, barge loaders/unloaders, port engineers, and workers' who service dock areas are typically covered by the federal Longshore Act.
Steven Schletker has practiced maritime cases for injured West Virginia river workers. He has obtained court testimony in support of injured river workers from physicians at Cabell Huntington Hospital, Holzer Medical Center, Charleston Area Medical Center and many other medical providers in the region. Having a working knowledge of the region, maritime practices and medical practices is important in providing comprehensive legal services to injured maritime workers.
A Worker Does Not Have to Be on the River Every Day to Qualify for Longshore Coverage
>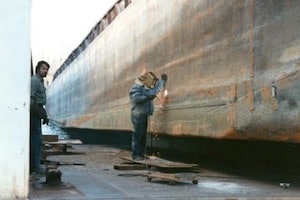 Many employees have positions that put them on or near the river one day, and away from the river on another. You may be eligible for federal Longshore benefits even if you were not injured on a barge or tow boat. Dry docks, piers and wharfs are sites covered by the Longshore Act. Areas adjacent to river docks may also be covered sites. For example, if you work in a machine shop up the hill from the river your work site may well be covered by the Longshore Act. Electricians, carpenters and laborers who perform services that assist with unloading, loading, repair and servicing of vessels may be covered by the Longshore Act. Painters may spend significant amounts of time away from the river, but if their injury occurs in a site on or near the river, Longshore coverage may apply. If you have been injured at work on a job that is on the river, or in an area adjacent or near the river, call Steven Schletker for a free initial case consultation.
Longshore Procedure
West Virginia dock worker injury claims are initially handled by the United States Department of Labor, Office of Workers' Compensation Programs, Norfolk District Office. The Norfolk District Director assigns a federal Claims Examiner to the file. The Claims Examiner collects medical information and oversees the injured workers' compensation and medical care. If a dispute arises, injured workers frequently seek the advice of an attorney. Steven Schletker has handled claims for injured West Virginia dock workers for many years. The Claims Examiner may schedule an Informal Conference in an attempt to resolve disputes. If the dispute cannot be resolved by the Claims Examiner, the file may be referred to the Office of Administrative Law Judges. A Formal Hearing (trial) is then scheduled. West Virginia Longshore claims are handled by the Office of Administrative Law Judges' Pittsburgh District Office. The Pittsburgh Administrative Law Judges regularly schedule Longshore Formal Hearings in Charleston, West Virginia. Steven Schletker has successfully represented West Virginia Longshore claimants at Formal Hearing. Call Steven Schletker to help navigate your way through the Longshore administrative process.