Ohio
Ohio Jones Act, Longshore and Defense Base Act Lawyer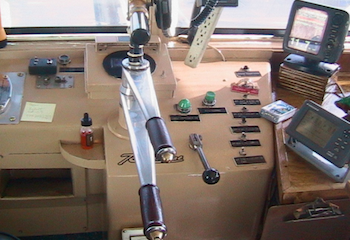 Ohio has hundreds of miles of coastline adjoining navigable waters. Many workers in Toledo, Sandusky, Cleveland, Ashtabula, Conneaut, Marietta, Gallipolis, Ironton, Portsmouth and Cincinnati earn their living on or near navigable waters.
The Ohio Bureau of Workers' Compensation does not cover Jones Act seaman or Longshoremen. A Jones Act seaman is a worker assigned to a vessel or fleet of vessels who contributes to the function of the vessel. If you work as a deckhand, engineer, cook, or pilot and ride vessels in navigation, you may qualify for Jones Act seaman status.
For example, a deckhand who boards a tow boat in Gallipolis, travels downriver toward Cincinnati and gets hurt at Meldahl Locks and Dam would not be covered by the Ohio Bureau of Workers Compensation. That worker would likely be a Jones Act seaman. As a seaman, benefits would flow from the Jones Act and General Maritime Laws. Initially the injured deckhand would be entitled to maintenance and cure. Maintenance is a daily stipend designed to replace the value of room and board on the vessel. Cure is medical treatment for the condition that arose on the vessel. The injured deckhand would also have the potential of pursuing a Jones Act/General Maritime claim.
Under the Jones Act, additional money may be available if the employer's negligence caused or contributed to the accident. Seamen are also entitled to a recovery under General Maritime Law if the vessel was unseaworthy. A vessel does not have to be on the verge of sinking to be unseaworthy. If the equipment is not adequate for assigned tasks or the crew is improperly trained, a finding of unseaworthiness may arise.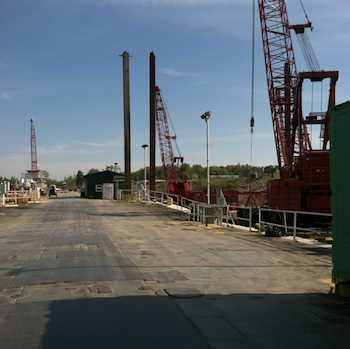 A worker assigned to a dock, pier or marine area close to navigable waters may qualify for coverage under the Longshore Act. A welder in Cincinnati repairing barges or a ship loader/unloader in Sandusky will likely be Longshoreman. A worker does not have to be on a vessel or a dock to be covered by the Longshore Act. For example, CSX electricians in Toledo servicing conveyors that bring cargo to or from ships are typically covered by the Longshore Act even though much of their work takes place away from the water. Since their work is part of the loading and unloading process, the Longshore Act applies.
If you have been injured at work on or near the Ohio River, Lake Erie or any of Ohio's navigable waterways, call Steven Schletker for a free initial consultation.
Many Ohio residents serve the United States as contractors providing services on military bases outside the United States and public works contracts outside the United States. For example, there is a large population in Ohio providing service as interpreters and translators overseas. These workers are covered by the Defense Base Act. Workers covered by the Defense Base Act are covered by a compensation system very similar to Longshore Act.
If you have been injured providing contract services to the United States overseas, contact Steven Schletker to discuss your potential Defense Base Act claim.