West Virginia
West Virginia Jones Act, Longshore and Defense Base Act Lawyer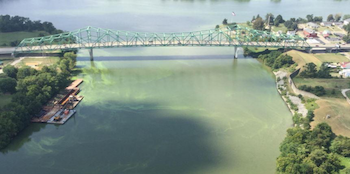 Many West Virginians work in the river industry transporting large amounts of product such as coal and petroleum on navigable waters including the Ohio River and Kanawha River. Barges regularly travel up and down the Ohio River through ports, large and small. From Huntington, Parkersburg and Wheeling to Point Pleasant, Charleston and Marmet, workers perform highly skilled and dangerous tasks in furtherance of inland river commerce.
Steven Schletker is an experienced maritime attorney licensed in the State of West Virginia. He has represented injured West Virginia river workers for more than twenty-five years. If you have been injured at work on or near the Ohio River or Kanawha River, call Steve for a free initial consultation.
Employees of Superior Marine, Marathon Petroleum, Kanawha River Towing and other river companies may be eligible for coverage under the Jones Act or Longshore Act. The Jones Act applies to workers assigned to a vessel or fleet of vessels in navigation who contribute to the function of the vessel or the accomplishment of its mission. The worker's connection to the vessel or fleet of vessels must be substantial in both duration and nature.
A Jones Act seaman may ride the vessel for days at a time or may work on a harbor tug and go home at the end of each shift. In either circumstance, the Jones Act and general maritime law of the United States applies just as if the crewmember had traveled the high seas.
Steven Schletker is available to assist with your Jones Act or general maritime claim. Having come from a river family, Steve is familiar with the skill required of river workers and the risks taken while a vessel is underway.
West Virginians who work at docks and landings on the Ohio River and Kanawha River may be eligible for coverage under the Longshore Act. A worker who repairs tow boat power packs, welds barges or loads coal will likely be covered under the Longshore Act. Landings along the Kanawha River in towns such as Henderson, Nitro and Charleston have many Longshore workers. These include not just barge loaders but also support workers who assist with the loading process but do not go out onto the water or adjacent docks.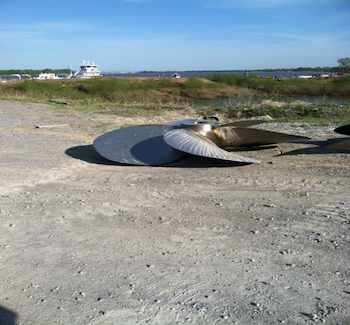 A company with a worker injured on a docked barge will likely report the injury to the United States Department of Labor, Office of Workers' Compensation Programs as a Longshore claim. However, many potential Longshore claims arising from workers injured near but not on the water are handled as state workers' compensation claims. This is unfortunate to the injured worker as federal Longshore compensation benefits are frequently more generous than benefits available under West Virginia Workers Compensation.
Contact Steven Schletker to review whether your claim may be eligible for federal Longshore workers' compensation benefits.
Civilian workers on U.S. military bases or land used by the U.S. military outside the United States may be covered by the Defense Base Act. West Virginians who work on overseas public works contracts with a United States agency or in support of the U.S. military may also be covered by the Defense Base Act.
The Defense Base Act (DBA) is an extension of the Longshore and Harbor Workers' Compensation Act. DBA claims are similar in many respects to Longshore claims. Steven Schletker has represented Defense Base Act claimants in the Midwest and will fight to protect your rights. If you have been injured outside the United States working on a U.S. military base, in support of the U.S. military or a U.S. government agency, call Steven Schletker to discuss your claim.