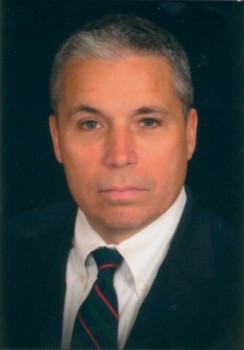 Steven C. Schletker
I represent workers injured within the scope of their employment on inland navigable waterways including the Ohio River, Mississippi River, Kanawha River, Tennessee River, Licking River, Green River and the Great Lakes. My family has worked on the river for three generations. This tradition of family work on the inland waterways led me to concentrate my practice in the representation of deckhands, pilots, engineers, dock workers, longshoremen, ship loaders and unloaders, welders, repairmen and other maritime based occupations. In addition to representing injured maritime workers, I also represent persons injured in pleasure craft and injured while operating motor vehicles.

Education
J.D., University of Kentucky College of Law, 1983
B.A., Centre College of Kentucky, 1980

Honors and Activities: Student Government President 1979-1980. Student Government Vice-President 1978-1979. Intercollegiate Swimming and Diving, Delta Kappa Epsilon Fraternity, Omicron Delta Kappa Honorary Society.
Jurisdictions Admitted to Practice Supreme Court of the United States, 1988
Supreme Court of Kentucky, 1983
Supreme Court of West Virginia, 1987
Supreme Court of Ohio, 1992

Professional & Bar Association Memberships
Northern Kentucky Bar Association
Work Injury Litigation Group
Kentucky Justice Association
Kentucky Bar Association
West Virginia State Bar